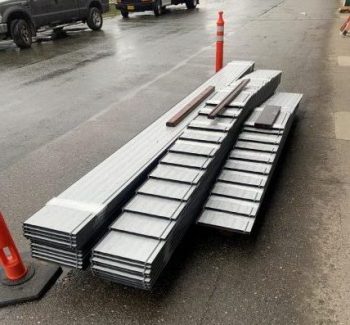 Available as a package or installed.
Design North Roofing proudly fabricates custom snap-lock panel roof packages in Juneau, AK. All flashing components are custom-tailored and hand-bent in our shop. Our packages are ready to install by our team, building owners, or other contractors.
What is snap-lock roofing?
The term "snap-lock" is a widely used term for describing metal roof panels that physically lock together by tapping the ribs with a rubber mallet. Each panel's fasteners are concealed by the following panel, which prevents the screws from requiring gaskets and backing out over time. We manufacture snap-lock metal roof panels out of pre-painted 26 gauge steel coil stock that we purchase from Nu-Ray Metals in Auburn Washington. The 40 year D2 Kynar paint system is top of the line. The panels are 12" from rib to rib.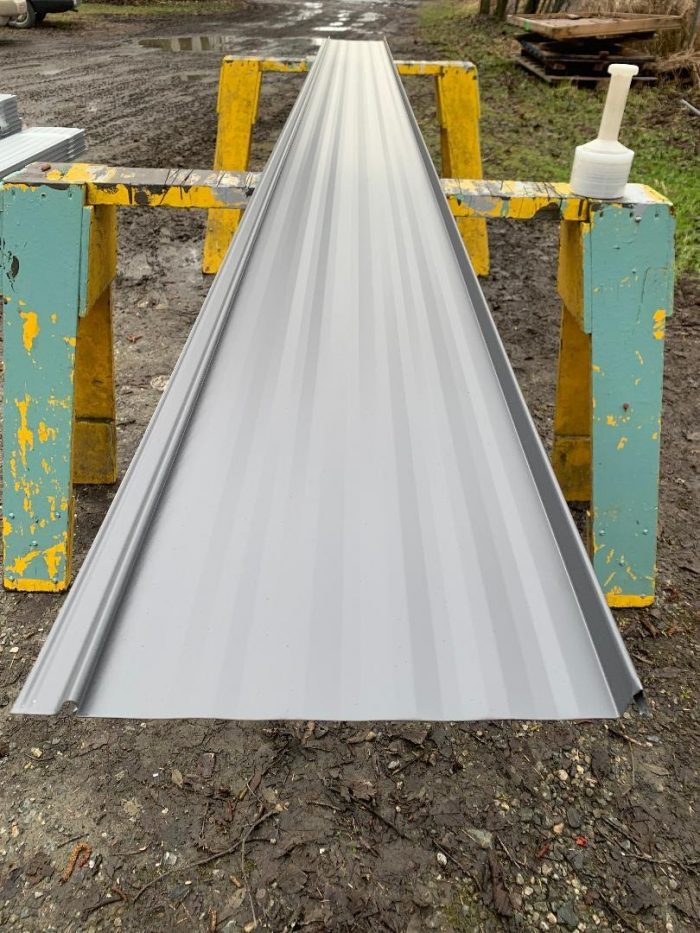 Why Design North Roofing Snap-Lock over other Suppliers/Panels:
Greater Steel Quality
Industry Leading D2 Kynar Paint Quality – Nothing better for coastal rainforest areas.
Strict panel and flashing quality control.
Order Accuracy
Customized Flashings made specifically for each roof design.
Extremely Stout and Well-Built Shipping Crates ensure you receive undamaged goods.
Locally made by an experienced Juneau roofer, who is happy to answer any questions about your roof system.
Readily available in case of installation mistakes.
Installation:
Snap-lock metal roof panels are fast and simple to install. Installing the detail flashings requires basic hand-tool skill/knowledge. We are happy to discuss any flashing or installation questions you may have when purchasing or planning a roof project. We often customize our basic flashing profiles for different buildings or roof situations.
Fit and Finish:
When driving around Juneau, you won't travel far before seeing one of our great-looking snap-lock panel roofs. We have installed hundreds of them around town, and are now starting to replace some of them that we installed 30 plus years ago. There are many colors to choose from. Request your free metal package quote from Design North Roofing today.
For more information about snap-lock metal roof panels, roof repair, rain gutters, and more in Juneau, Douglas, Thane, Auke Bay, or Juneau County, AK and its many benefits, please contact us by calling
907-586-6540.