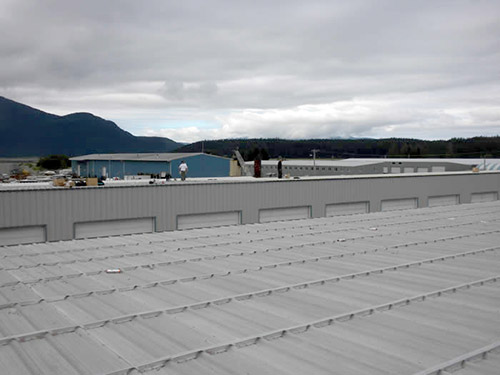 In the world of roofing materials, virtually everything pales in comparison to metal roofing in Juneau, AK. The longevity, allure, resilience, value and strength of metal is unparalleled by asphalt shingles or tiling, putting it in a league of its own. And, at the top of this class, stands snap-lock roofing.
What is snap-lock roofing?
Snap-lock roofing—sometimes called standing seam roofing—combines all of the benefits of traditional metal roofing, with an innovative installation design that enables it to be quickly and accurately installed. These metal roof panels in Juneau, AK fit together easily and seamlessly, creating an impenetrable, impermeable façade that serves home and business owners for decades.
Snap-lock roofing is a step up from corrugated steel roofing because it offers concealed fasteners, which further serve to protect the roof for as long as it's installed. Moreover, the snap-lock design makes leaking virtually impossible! It also offers a modern, sophisticated look that can be exemplary of most styles of home or commercial building.
Manufacturing snap-lock excellence
At Design North Roofing, we believe strongly in the unparalleled excellence of snap-lock roofing panels, which is why we produce and offer our own customized ready-to-install metal roofing/siding packages in-house! We hand-bend all of our flashings and offer many colors to compliment your home or business.
If you're looking for the best metal roofing system in Southeast, AK, get in touch with us today to discuss how a snap-lock solution might be right for you!
For more information about snap-lock metal roofing in Juneau, AK and its many benefits, please get in touch with us by calling 907-586-6540.